Demand for Smaller Condos is Growing in US & Metro Vancouver Canada
The Canadian Mortgage and Housing Corporation has found troubling data that shows that our housing markets in Canada are shrinking, as our population continues to grow.
Because major city centres like Vancouver homes for sale and Toronto will not be back to affordable levels, many Canadians are flocking towards living spaces that are much smaller.
The housing market is fuelled by the Millennial generation, and these buyers aren't slowing down. As a result, condominiums are an ideal Plan B for people on a budget. These buyers don't have to worry about upkeep or exterior maintenance, and they can afford to live in upscale resort areas without breaking the bank. In the long run, this trend will continue to grow, as more Millennials begin to buy homes.
Quick Summary
The US and Canada are demanding smaller condos, according to recent reports. Condos are cheaper than single-family homes, rising real estate prices, and demographic trends favouring smaller units. Condo towers will continue to dominate major city housing markets.
As a result, my research indicates that the demand for smaller condos is growing in Canada. With rising prices of real estate, smaller units will provide a much-needed relief for incoming immigrants. Smaller condos are also more desirable to investors. Since smaller units are easier to rent, there is less vacancy time between leases. Besides, the year-over-year percentage of the value of a smaller condo is higher than that of a larger one.
As our population continues to grow CMHC is forecasting that out of the nine Canadian housing markets, eight are reporting that the home sizes are getting smaller and smaller as the years continue.
Because we have an affordability issue it places significant pressure in the next decades to come to make units that are affordable, therefore, providing relief for smaller and smaller units for those immigrating to Canada and desirable areas worldwide like much of the United States.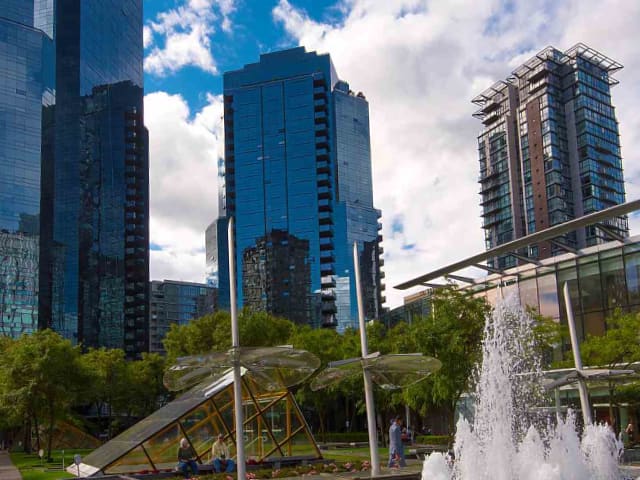 Vancouver BC, Canada, condos for sale have become smaller and smaller in square footage and total living area. In other excessive markets like Toronto apartment sizes have been getting smaller for many decades. Canada has one of the lowest housing affordability in the world and real estate in Vancouver makes up one of the most expensive places in the world, with Toronto not far behind.
The Main Culprit for Smaller Condos in Vancouver – Inflation
Housing affordability is getting our and out of reach of many Canadian families. In fact, we have been at a 20-year low. Despite the amount of overbuilding and government measures to control the pricing of real estate in Vancouver, the main culprit remains the federal government. This includes eastside condos and Vancouver condos, north vancouver condos and west vancouver condos. We firmly believe this culpability statement to be truthful worldwide, not just in Canada. The federal banks of the world have printed money by lowering interest rates to unprecedented levels, thus eroding the affordability of many Canadians and world citizens by stimulating inflation.
No, this is not the inflation rate you read in the newspapers, where it's typically quoted between 2% and 4%. This is inflation that goes unreported with items that are important to everyday living. For example, important items like the cost of gasoline, the cost of rent and the cost of housing are kept out of the world's governments' calculation of the inflation rate. However, these cost considerably make up a huge percentage of our daily consumption.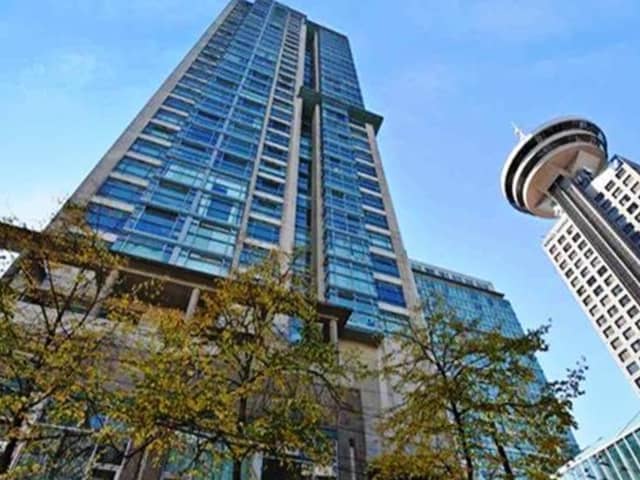 This is why Vancouver BC Canada housing prices have gone away out of economic fundamentals. Measures such as income overpricing ratio simply have become out of date because they no longer account for the massive influx of money being printed.
Population growth has also considerably increased apartment prices in Vancouver and Toronto. Home buyers are consistently feeling the pressure in the past 20 years. With more immigrants arriving in Canada each and every day, the Vancouver real estate market will continue to feel the pressure.
Whether you're searching for five bedroom homes for sale in Vancouver (read mansion) or a modest Vancouver condominium with a one bedroom or two bedrooms, you and the average home buyer will continue to feel pressure and the square feet of living space in those units will continue to shrink in size.
Government restrictions also to blame
Price Waterhouse Coopers reports that the supply is now being held back because of government policy. This is because builders cannot sell their units because buyers cannot qualify for mortgages due to the federal mortgage stress test. Consequently, builders cannot get financing to get construction off the ground because they need 60% in order to get financial approval to build. The consequence is that in Canadian apartments are consistently getting more and more expensive because Governments are inadvertently holding back supply. And to boot, all of this is happening the face of over 30,000 immigrants arriving in BC each year alone.
Canadian and Vancouver single family homes getting bigger and pricier:
Even though the Vancouver real estate market has slowed down it is unlikely that we will see, affordable levels ever again because of runaway inflation. As governments worldwide it is in effect causing a lack of housing supply and affordability.
This is especially the case with Vancouver housing like single family homes, houses, duplexes and triplexes . If you just examine some of our very own Metro Vancouver mls listings and property search channels you will see just how much West Vancouver homes, East Vancouver Homes, as well as North Vancouver Homes and other real estate in general.
Non-stop Demand for Condominiums
Real nominal demand for real estate in Vancouver and Toronto will not stop and Canadians will continue to face all of these ongoing pressures. Therefore, homes are getting smaller and smaller. Typically, you will find studio units coming closer and closer to 250 square feet. In Surrey BC, Canada, a small development in Whalley came up with units that are labelled as micro-units, selling in the record numbers in 2016. The units were sold between 200 square feet to 400 square feet maximum.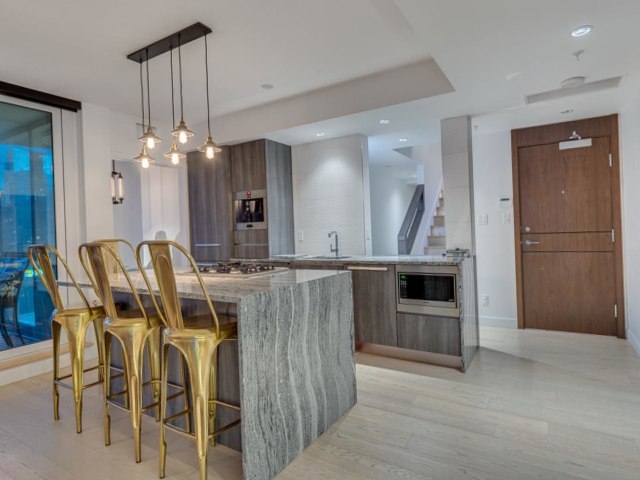 Canada will experience similar smaller units as housing worldwide begins to decline in affordability and rising prices of condominiums continue to be a new paradigm. Condominiums in Metro Vancouver are getting microsites sized based on the data released by Statistics Canada. The new trend of smaller apartments in the late 1990s saw many new developments with multiple bedrooms, where people could live with families. Such is the case with many other countries around the world in the 1990s.
MICRO CONDOS AT RECORD LEVELS OF CONSTRUCTION IN CANADA
However, now studios with 0 bedrooms are at record levels of construction, and it speaks to the future and current demand, where the population is being squeezed by an accelerating rate of inflation. This will be especially true and has been true as Vancouver becomes more and more densely populated.
This means, however, that Vancouver BC will not be a place where one could raise a family. Families in BC may have to move out of the city to suburban areas to be able to have a unit that is family-friendly. Governments are coming to the same conclusion. In the city of Vancouver, there have been allowances of recent policies whereby developers can build micro units to create more affordable condos (read micro-sized units). The envisioned Metro Vancouver housing policy will enable developers to build apartment attached units as small as 300 square feet to suit the new demographic changes coming.
Census data from 2016
The second set of data for the 2016 census has been released. Here's what the numbers are telling us. For the first time in census history, there are more seniors than children living in Canada. There are 5.9 million people age 65 and up slightly more than the 5.8 million of children under 14. This is why Statistics Canada says the post-war baby boomers are getting older and people are having fewer babies. The agency says the ageing of Canada's population is only going to accelerate over the coming decades.
As more baby boomers march towards retirement the census also found that there are two people about to retire from the workforce for every one person to join it. In terms of where people are living 53.6% of dwellings in Canada are detached houses. But that's not the case in the country's biggest cities like in Vancouver, Montreal, Victoria, Toronto and Quebec City, more than half of the dwellings are apartments, condos, or row houses. And the trend is for those dwellings to get smaller.
Sources:
https://financialpost.com/personal-finance/mortgages-real-estate/housing-supply-needs-mean-more-condos-benefiting-renters-and-investors-alike
https://www.urban.org/urban-wire/housing-market-needs-more-condos-why-are-so-few-being-built
Ready to turn your real estate dreams into reality? Contact Richard Morrison, Vancouver's top realtor with 20+ years of experience. As a Medallion Club member and RE/MAX Hall of Fame award winning agent, he's the expert you need on your side. Whether buying, selling, or investing, Richard's personalized approach and deep market insights ensure a successful transaction. Reach out to Richard today at (778) 900-2235 and make your real estate journey seamless and rewarding.
Latest Vancouver Listings