Vancouver Real Estate Market 2020 – Should I Buy?
Here is what you don't already know about the Vancouver real estate market! I won't bore you with the details you already know. So what's REALLY happening with the Vancouver Real Estate Market in 2020?

There have been many changes recently in the Metro Vancouver, Lower Mainland and British Columbia residential markets.
COVID19 Update: All bets are off during this pandemic as no one knows what will really happen. And if they claim they can tell you, run the other direction.
Learn to deal with the housing market: Sign up for my free book series and get 45 chapters from the best real estate gurus and action takers in British Columbia from the last 40 years. The book series will give you guidance on how to navigate these uncertain times, whether you are a seller or a buyer:

👉 👉 Grab it here.

Think of this book series as a Chicken Soup for the Soul, but for real estate in the Lower Mainland, British Columbia.
So What's happening? Vancouver housing market correction 2020?
I won't bore you with the details you already know. So what's REALLY happening with the Vancouver Real Estate Market in 2020?
I think before we dive into the Vancouver housing market, let's see what the rest of Canada is doing as of Feb 2020. Here is a quick snap:
Sales are up across the country.
Toronto – Sales are up 16% and listings same yoy
Ottawa – Sales are up 7% and prices are up 4%
Montreal – Sales are up 7% and prices are up 6%
Calgary – Sales are up 4% and lists are down 12%
READ MORE: Spectacular Condo Presales Crash in Vancouver in 2019
Overall Real Estate Market in Metro Vancouver – Prices YoY December, 2019
and… Vancouver: Home Sales are up 70+%, and listings for houses about the same and condos up 80+%. Vancouver is still in the process of bottoming, but it is very hard to predict a bottom.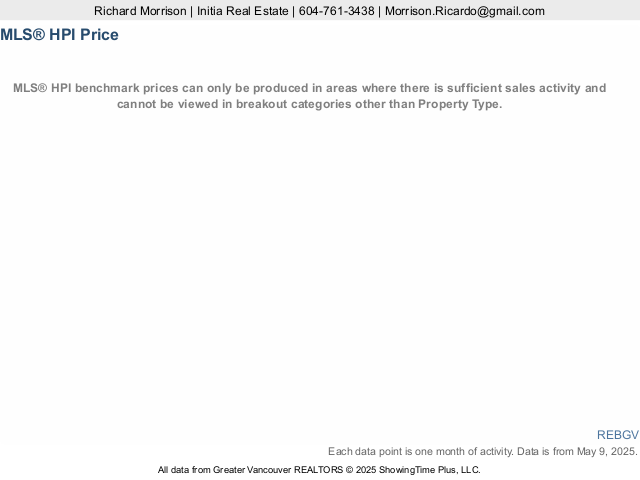 READ MORE: IF YOU'RE SELLING YOUR HOME IN THIS MARKET CLICK FOR THE ULTIMATE SELLING GUIDE THAT WILL BEAT A RECESSION
Sales are up across most major Canadian urban centres and prices on the rise. It will only be a matter of time until Vancouver picks up once again.
Lower Mainland Property Sales are down – YoY December, 2019
Metro Vancouver Real Estate Sales are down only 6.5% compared to last year May 2018, but down about 44% compared to May 2016.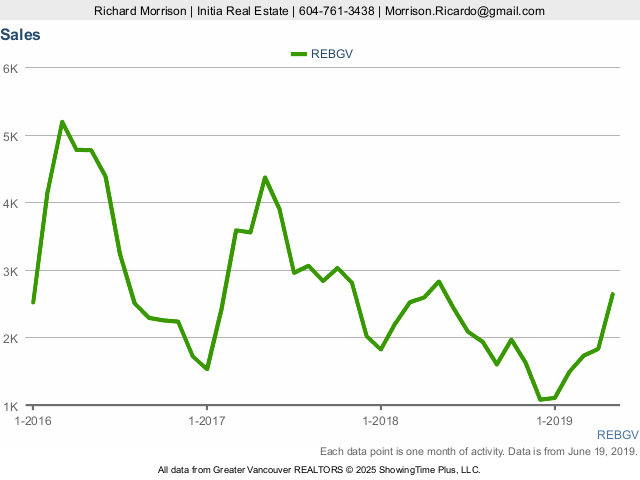 Now that I have summed up all of the previous coverage, we are ready to jump into real data that your news source won't tell you.
Worldwide – Real Estate Values are Growing
From Slovenia being up 17% in 2018 to Latvia, China, Malta, Hungary, Taiwan, Netherlands are all up 8-12% and a whole slew of countries are up 3%. Australia is the worst performer at a 5% decline but from the 56 nations reporting – 49 are higher and 40 are more than double the reported inflation rates of 2%.
Look up Knight Frank Global house price index for each country.
And for Vancouver? It's a sure breather and as I pointed out in 2008, during the great recession, it's a time like this that presents the best buying opportunities. In 2008 we bought in Vancouver and in Phoenix in 2011. They represented the best opportunity for us.


We knew it was only a matter of time until the market would wake up again.

READ MORE: INVESTMENT STRATEGIES TO MAKE YOU WEALTHY IN THE DOWN VANCOUVER MARKET.
Is the Canadian Real Estate market going to crash again?
Despite the latest housing market news in Canada saying that the market housing crash has cometh, Canada real estate market is robust, with demand steady and population on the rise – record rise!

I have seen it all before. News publications like Macleans, The Economist, The Georgia Straight, The Vancouver Sun, throughout all previous historical crisis, have pumped out sensational negative news with headlines such as "Housing Market Crash!, "Canada Housing Market Collapse" and "BC Housing Bubble To Burst".

But time and time again, Vancouver real estate that prices always recover after each and every crisis.
I have used the graph above for many years, (this one above is from 2008) and it has not changed. MARKET CYCLES ARE A PART OF LIFE, AND WE WILL BE HIGHER 10 YEARS FROM NOW. In 2008 we did not fall into oblivion. Every headline in 2008 was doom and gloom. That time was NOT different. And this time will NOT be different either.


Demand continues to be robust for properties across Canada and you can see above just how Toronto, Ottawa, Calgary, Montreal are all performing positively and very well in 2020.
I need to sell my home. What do I do?
And if you are a seller, fret not, because properties are selling, as long as they are priced correctly. I never argue with the residential market in Vancouver, especially in 2019. If you need to sell, make sure you price below your competition and deal with offers as they come.
READ MORE: HOW TO STAGE YOUR HOME ON A BUDGET AND MAKE IT STUNNING.
Interest Rates are falling worldwide
The world's banks tried to raise interest rates, but in an unprecedented backtracking manoeuvre, they had to drop them back down again faster than ever before. Why? The outcome was a crash in the stock market in December 2018. So what now? 
The worlds banks are now "printing money" again. If you haven's seen Zeitgeist (that old school documentary where they fear monger you into thinking we live in a conspiracy of enslavement through the creation of money), you should watch it. But not to create fear and a sense of helplessness – but to inspire you to take action and do something about it. The printing of money is devaluing your money sitting in your bank account or RRSP at unprecedented rates…. the likes of which the world has never seen. And it's going to continue. Unless you do something about it, it will corrode your income and your savings.
The Solution?
Well, I suppose there is an infinite number of solutions to navigating a portfolio in a never before seen low-interest environment. But here is what I know: Buy Hard assets where people want to live (ie Lower Mainland). Why? Because as more money is printed, more of it will flock to those assets. Ratios like Price-to-income ratio have been obsolete for years (and will continue that way) because of this phenomenon of money printing.
How phenomenal? In the last 10-12 years the world's governments have increased the money supply by 500%. That eventually means that your money is diluted by five times, unless of course, you have a hard asset that is desirable, and people want to flock to it.
They tried to roll that back, with quantitative tightening (QT) but it didn't work.
We are left to our own now to fend off this liquidity, and it will continue. Savers will be losers in the long run. Unfortunately, this is the cruel world we live in. I don't make the rules. It's a hard truth that we must confront. Life Long Renters will be the norm in the future to come. So will self-driving cars, and 3D printed houses and entire buildings!

Let's Act! The Canadian Property Market is only half the story. You are the main protagonist!
It's times like these that you are able to pick up the BEST DEAL possible in the Canadian Property Market. You don't really have to take my word for it, I mean just look at the graph below:
Time and time again had you just bought during each dip, you would have thrived, and today is no difference, because as long as the world keeps printing money, the more it will circulate back to desirable assets – ie. Real Estate in Heavenly BC!

ACT TODAY! Drop your information below and let's put a plan for you to take Action in this Market in 2020!
Talk soon!
Richard Morrison

Canadian Real Estate Markets we like for the next 10 years
Single Detached Homes:
Richmond luxury residential
New Westminster
Port Coquitlam
Burnaby
Coquitlam
North Surrey
Surrey
Attached Condos and Townhouses
Coquitlam high rise buildings
Surrey Major
New Westminster condominiums