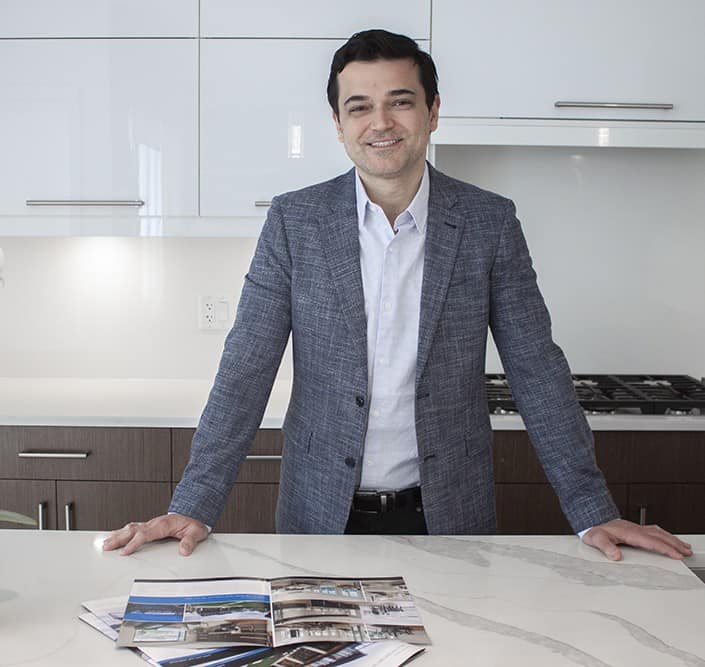 About me:
My name is Richard Morrison and I aim to empower people to buy and sell real estate in the most effective way possible. I specialize in Vancouver, North Vancouver, West Vancouver, Vancouver West, Richmond, Burnaby but have serviced all areas in the Lower Mainland. You can be assured that whether buying or selling your home, I will get the job done. I offer a full compliment of real estate services with 18+ years of experience. Our brokerage sales volume exceeds an average of $80million/year on nearly 90+ transactions. We sell on average 7-8 homes each month or nearly 2 every week, and work 365 days a year. Richard has achieved many prestigious awards such as Master Medallion Member and The RE/MAX Hall of Fame Award. He is consistently Top Realtor in Vancouver for 18+ years now.
Contact Info:
Website: https://www.strawhomes.com/
Phone: +1 (778) 900-2235
Email: [email protected]
Whether you're buying or selling a property with Richard you will benefit from a unique level of exposure that you will find only with us. Richard Morrison personally has a solid financial background. He began as an Accountant with Deloitte and also holds a degree in business from Simon Fraser University with international honours from Golden Key. After learning key business concepts from Deloitte he learned very early in his career that while he was very good with numbers, he is also very passionate about working with people.
We strive to go the extra mile with every client:
Richard's focus is to work with private clients and businesses to assist with: Research and Due Diligence, Financing (Low Money Down), Marketing Excellence, Capital & Cashflow Investments, Real Estate Law * Property Analysis, Negotiation and Conveyance. I can proudly after 2 decades that I genuinely care for the well being of each individual client.
Our Mission:
To touch the soul of not only our clients, but also to touch the lives of those in our community that are in need & inspire the world around us by creating and delivering concrete example of our business ethics.
Our business is about empowering the average individual or business to buy/sell real estate as a means of building wealth, as a means of financial freedom, as a means of leaving a legacy that is self-sustaining. My cell phone is always on. (778) 900-2235. Ask for Richard and call me anytime. I will be glad to get you started and I am here to make this simple and enjoyable for you. –Richard Morrison
Awards
MLS Medallion Member 7 Year – Top Vancouver Realtor
RE/MAX HALL OF FAME – Awarded to Hall of Fame Producers
RE/MAX Lifetime Achievement Award
Most Referred Certified Member
Richard Morrison Vancouver Homes